Booking Information
The quickest, easiest and cheapest way to book your Assembly Hall Theatre tickets is online. They're also available from the theatre ticket sales team on 01892 530613, where phone lines are open from 9am to 5pm Monday to Friday.
At the current time we can only accept ticket bookings on-line or by telephone as we provide a Covid safe service and protect our staff and customers.
Choose our e-ticket option and you won't pay a collection fee either. We'll email your tickets â€" simply show them to an usher on your smart phone or tablet when you attend your performance. Alternatively, you're welcome to print your e-ticket at home.
We're happy to print and post your tickets to you prior to your performance, should you wish. With this option, you'll pay a fee of £3.50 per transaction, in addition to the ticket price.
Any venue fees or levies paid by a producer are included in the advertised ticket price. Ticket prices increase with demand so it is always best to book early to get the best deal!
Discounts, Vouchers and Concessions
Most shows no longer offer last minute or general discounts/concessions, if any discounting is available it is often through booking early as the price increases as the demand increases. Our advice is book early.
If discounts are available you may require ID when purchasing these tickets. Remember, only one discount applies per ticket. Please check the event information carefully to see discounts available. Or, if in doubt, just ask a member of our team.
Unless explicitly stated otherwise, 'Child' refers to anyone 15 years or younger.
The GO Membership scheme is free to people who live in the borough of Tunbridge Wells and are on low income and in receipt of benefits. For further information and full details how to apply visit www.gotunbridgewells.co.uk . Information on how to book with the GO Scheme is available here.
Assembly Hall Theatre gift vouchers are available in £5, £10 and £20 denominations and are available to purchase over the phone on 01892 530613. Vouchers can be used against any of our shows.
Group Bookings
For more information please visit our Group Bookings Page
Seating Plan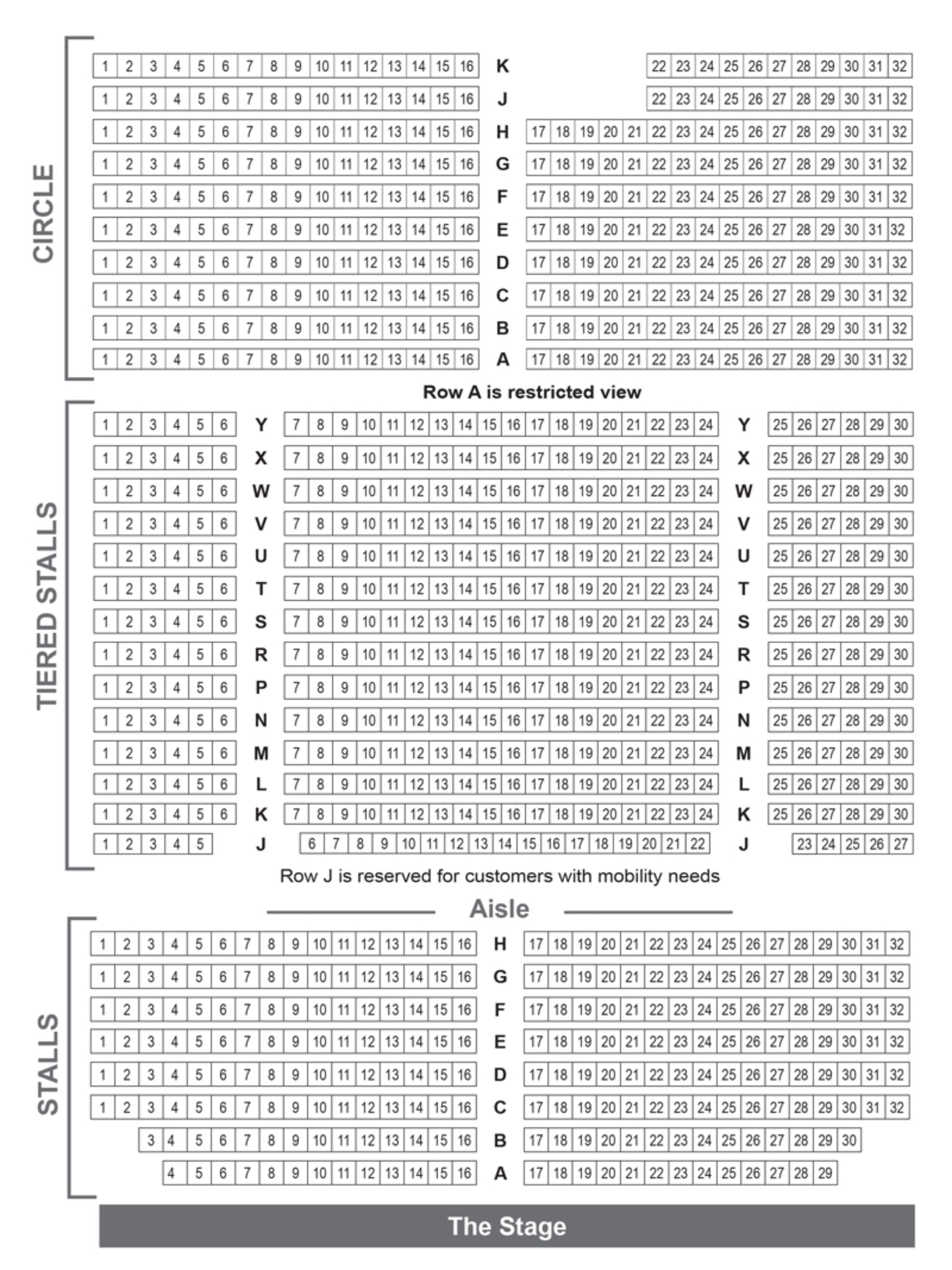 Contact
Join our mailing list
Crescent Road
Tunbridge Wells
Kent
TN1 2LU